Star Realms Frontières est une extension standalone pour le jeu de deck-building Star Realms. Jouez-y seul, en équipe ou jusqu'à 4 joueurs dans des combats épiques !
La future création d'Awaken Realms arrive à grand pas ! Serez vous prêt pour à vous enfoncer dans ces terres inhospitalières avec le risque de la contamination ? Serez vous prêt à croiser de terribles abominations ? Voici les dernières news de STALKER The Board Game !
Cannes, Mistery Lane, Katmandou : 3 lieux que tout opposent mais réunis par la mort ! Adele et Neville, couple à la ville comme sur scène se retrouvent au grès de ses voyages témoins de meurtres. Rien ne peut empêcher...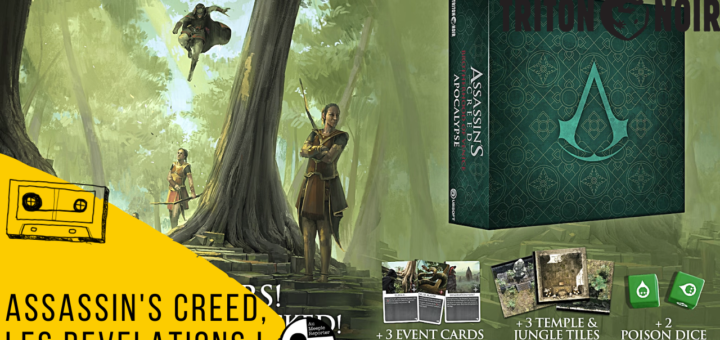 1
Le jeu de société Assassin's Creed Brotherhood of Venice va entraîner les joueurs dans la jungle cambodgienne au XVIe siècle à travers une nouvelle campagne en monde ouvert ! Assassin's Creed Brotherhood of Venice – Apocalypse, nouvelle extension majeure, arrive fin mai en campagne de financement sur kickstarter. Petit aperçu des nouveautés.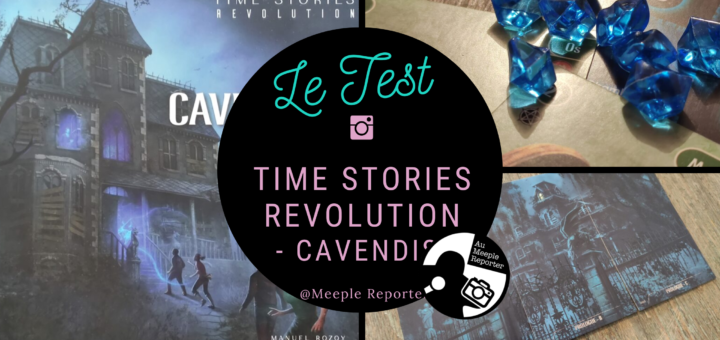 1
Près de 3 ans après la sortie du précédent opus, voilà arriver Time Stories Revolution – Cavendish ! Il s'agit d'une troisième opus du 2nd cycle de Time Stories, autrement appelé le cycle bleu. Dans cette 2nde saison, chaque boîte est un stand-alone : il n'est pas nécessaire d'avoir joué un des précédents scénario, ou même de posséder une boîte, pour vous lancer dans cette aventure. Vous pouvez y aller directement !